As a server-based platform, weManage is the organizational center of the industrial customer service process. All relevant service activities are mapped in this location- and system-independent software module, which makes it the main node for data, activities and communication. The users are offered a multitude of functionalities to make the decisive services more efficient, clearer and simpler. weManage includes various software features that are ideally matched to each other. In addition to the possibility of managing service personal, service orders and malfunctions are generated, forwarded, processed and much more.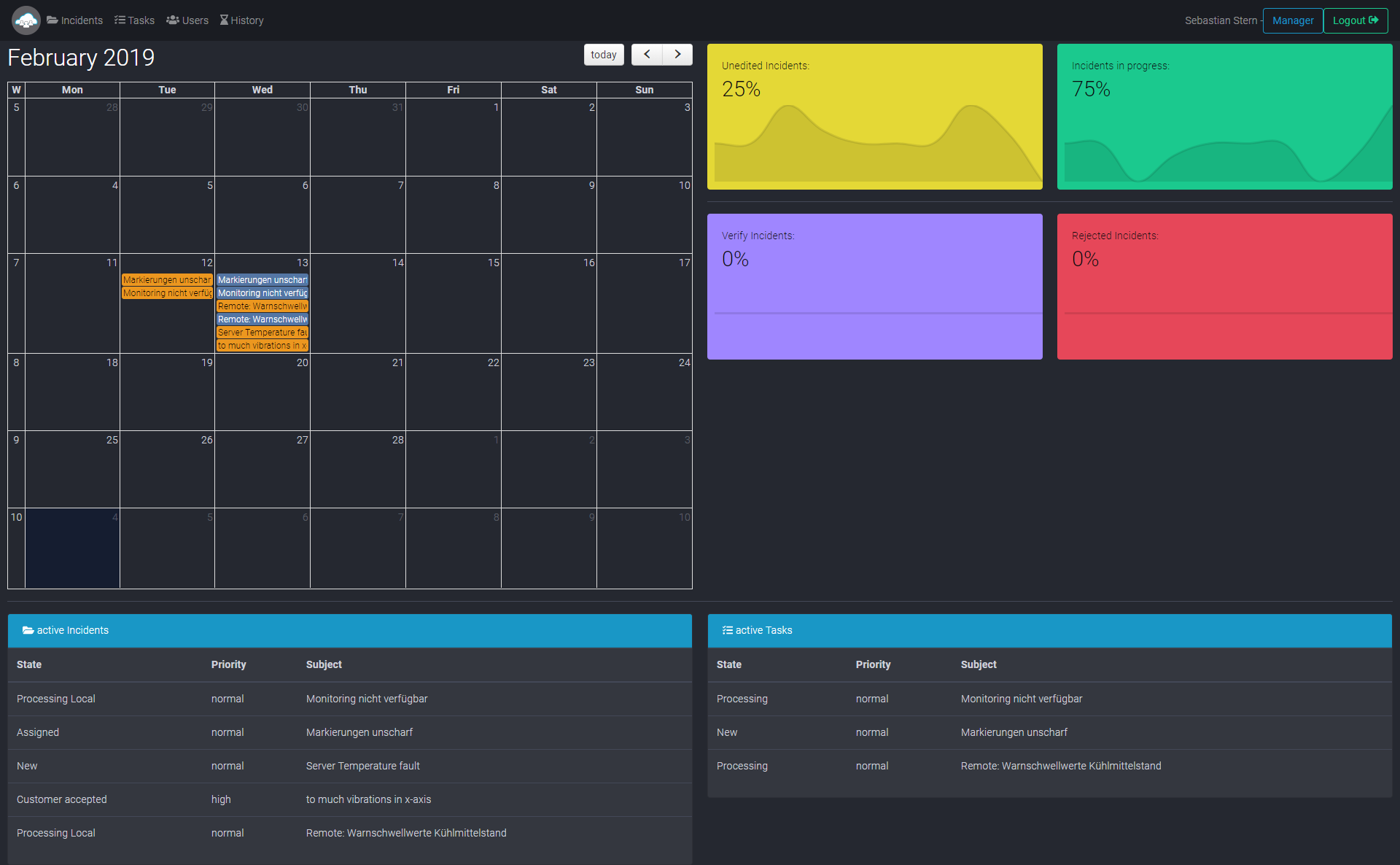 weManage is equipped with a role and rights system in order to maintain clarity while maintaining the high level of overall functionality. This makes it possible to assign different rights to users such as service technicians or managers, so that each participant receives the authorizations that are important for him during service work.
With weManage, the service provider's manager thus retains an overview of the entire service chain: from the receipt of the malfunction report to the end of the repair process, control takes place via the platform. This provides him with an overview of the current status of the malfunctions, the pending tasks, the current location of the staff and the malfunction reports of the machine operator. On the other hand, the service technician can view all the data associated with the malfunction in question and add further information. In addition, weManage provides him with further tools. In addition to viewing historical machine data, these include comparison options with past incidents of a similar nature and the previously applied solution strategies.
Five arguments for weManage
Effective organization of the entire maintenance system with intuitive handling
Cost and time savings through efficient management of the service department
Easy control by a transparent role and rights system
Modern and secure cloud access for users
Comparison and solution options through presentation of historical machine data makes troubleshooting easier
Back to module overview